16 March 2014
The Transfiguration of Jesus
But our commonwealth is in heaven, and from it we await a Savior, the Lord Jesus Christ, who will change our lowly body to be like His glorious body, by the power which enables Him even to subject all things to Himself
(Phil 3:20).
[1]
---
In today's gospel reading St. Luke tells of the Lord's Transfiguration, when divine glory shone from Him. The Father identified Him as "His chosen Son" and told the disciples to "listen to Him." Moses and Elijah spoke to Him about His Exodus, His going out from this world, which was to occur in Jerusalem.
Like Abraham in the first reading, we are invited to put our faith in the Lord. In that faith, we are to travel the path Jesus took to Jerusalem. By turning our hearts to these virtues, Christ will conform us to His glorified body and we can participate in a transfigured and renewed way of life.
[2]
Written by Sarah Ciotti and Fr. Hugh Feiss, OSB, STD
[1] Revised Standard Version s.v, "Philippians, The Letter of Paul to the."
[2] Adrian Nocent, OSB, The Liturgical Year: Lent & Holy Week (Collegeville, MN: Liturgical Press, 1977), 161-166.
15 March 2014

How to Tell the Devil to Go Away!
Pope Francis never tires of warning us about the devil's activity in the world today.

"Some may say, 'But, Father, you're too old-fashioned. You're frightening us with these things,'" the Pope has said, defending his willingness to talk about the devil. "No, it's not me! It is the Gospel! And these are not lies: It is the word of the Lord."

So when (Sunday's) readings tell us about two different encounters with the devil and his temptations, it is good to take notice. The lessons learned can be applied throughout Lent and beyond.


First, Jesus' temptation came after fasting; Adam and Eve's comes after enjoying abundance.
Adam and Eve, before the fall, had every right to enjoy the abundance of the Garden of Eden. But today's first reading, from Genesis, hints at one problem in their enjoyment.
When Genesis describes the good fruits of the garden, we learn they "were delightful to look at and good for food."
When Genesis describes how Eve fell for the bad fruit, we learn that she saw it "was good for food, pleasing to the eyes and desirable for gaining wisdom."
Thus, Scripture gives the sense that Eve was focused too much on the externals and not on the deeper significance of all the fruits in the garden.
Think of it like gifts under a Christmas tree: Most of us look at our own gifts and others' gifts very differently. We are grateful for ours and consider other people's simply off-limits. We don't focus on the pretty wrapping and desire both.
Eve, essentially, saw someone else's gift and had the same reaction to it that she had to her own. That's a problem.
Jesus shows us how to avoid the problem: by becoming detached from the things of this world. Human beings may naturally start to see the goods around us as things we are entitled to. Our Lenten fast should remind us that they are God's gifts, and not all of them are meant for us.
Second, Jesus quoted Scripture accurately; Adam and Eve (and Satan) did not.
When Satan tempts him, Jesus knows just where to turn: to the word of God. He sternly and truly quotes Scripture to Satan in order to demonstrate the impossibility of what he is asking. The finality of his statement is hard to beat: "The Lord, your God, shall you worship; and him alone shall you serve."
Eve's grasp of Scripture is not so true.
God had told her, earlier in Genesis, Chapter 2: "You are free to eat from any of the trees of the garden, except the tree of knowledge of good and evil. From that tree you shall not eat; when you eat from it, you shall die."
Eve reports his words this way: "God said, 'You shall not eat it or even touch it, lest you die.'"
God never said that touching the fruit would make her die. She has reinterpreted God to make him sound unreasonable. This is a first step toward rejecting God.
Jesus teaches us the Lenten way: Review God's actual words and live by them.
Third, Jesus sent Satan away; Adam and Eve engaged him.
Last, Jesus had the right attitude toward Satan and temptation: He wanted nothing to do with them. Temptations are inevitable in human life, even for Jesus, but his reaction was unequivocal: "Get away, Satan!" he said; then, immediately, angels come to minister to him.
Adam and Eve have a more …
complicated
response. They consider the devil's lies as being on par with God's truths. God said the food would kill — Satan said it would give wisdom. Eve sees the fruit on Satan's terms, eats it changes the course of her life. Instead of angels ministering to them, they get angels that kick them out of paradise.
Our Lenten practices should lead us to a Christlike response to the devil: a simple "Go away!" that rejects temptations and refuses to entertain the rationalizations that invite them.
---
13 March 2014
40 Days For Life

DAY 9: Leaving the abortion center for a free ultrasound


It's cold in many 40 Days for Life locations! But that's not stopping the prayers outside one really cold Planned Parenthood center. Before I share that story, here is a beautiful report about a saved baby that shows the power of prayer on the sidewalks ...
[more]
---
---
Reading for 12 March 2014
Today is an Ember Day in the
Tridentine

Rite.

There

are

two

principal

objects

for

the

Ember

Days

of

this

period

of

the

year:

the

first

is

to

offer

to

God

the

season

of Spring,

and,

by

fasting

and

prayer,

to

draw

down

His

blessing

upon

it;

the

second

is

to

ask

Him

to

enrich

with

His

choicest

graces

the

priests

and

sacred

ministers

who are

to

receive

their

Ordination

on

Saturday.
Collect:
Look
kindly,
Lord,
we
pray,
on
the
devotion
of
your
people,
that
those who
by
self-denial
are
restrained
in
body
may
by
the
fruit
of
good
works
be
renewed
in
mind.
Through
our
Lord
Jesus
Christ,
your
Son,
who
lives
and
reigns
with
you
in
the
unity
of
the
Holy
Spirit,
one
God,
for
ever
and
ever.
ACTIVITIES



Your
children
may
want
to
spend
their
afternoon
learning
about
different
local
c
haritable
organizations
or
needy
families
to
whom
the
alms
from
the
family's
Lenten

Jar
will

be

given.
PRAYERS



LIBRARY



---
Reading for 11 March 14
Historically

today

is

the

feast

of

the

martyred

priest,

St.

Eulogius

of

Cordoba,

Spain,

slain

by

the

Moors.
---
St. Eulogius was born sometime during the ninth century. There are records showing that he was a priest during the year 848. He was highly respected among the Christian communities of Catalonia and Navarre, Spain. Eulogius had five brothers, and all received an excellent education, thanks to their noble birth.

St. Eulogius studied in the monastery of St. Zoilus, while living at home where he could care for his mother. One master under whom St. Eulogius studied was Abbot Speraindeo, a famous writer of the time. One of his fellow students Alvarus later wrote about his friend, Eulogius, stating that he was....

...from his infancy devoted to the Scriptures, and growing daily in the practice of virtue, he quickly reached perfection, surpassed in knowledge all his contemporaries, and became the teacher even of his masters. Mature in intelligence, though in body a child, he excelled them all in science even more than they surpassed him in years. Fair in feature, honest and honorable, he shone by his eloquence, and yet more by his works. What books escaped his avidity for reading? What works of Catholic writers, of heretics and gentiles, chiefly philosophers? Poets, historians, rare writings, all kinds of books, especially sacred hymns, in the composition of which he was a master, were read and digested by him; his humility was none the less remarkable and he readily yielded to the judgment of others less learned than himself...

He was elected Archbishop of Toledo and shortly thereafter was martyred for his faith by being beheaded.

Lessons

As his friend Alvarus stated, Eulogius was indeed a great intellect and devoted Christian. Even with his noble background and education, his devotion to Christ kept him humble and he served his Lord in the most mighty way, not only by living the life of a Christian but by laying down his life for his faith.

Prayer

Saint Eulogius, pray for us, that we may be ever mindful that all our gifts come from God, that we not be prideful, but willing always to follow His lead. Amen.




---
10 March 2014
Convert
us,
O
God
our
Savior,
and
instruct
our
minds
by
H
eavenly
teaching,
that
we
may
benefit
from
the
works
of
Lent.
Through
our
Lord
Jesus
Christ,
Y
our
Son,
who
lives
and
reigns
with
Y
ou
in
the
unity
of
the
Holy
Spirit,
one
God,
for
ever
and
ever.
Daily

Readings

for:

March

10,

2014
(Readings

on

USCCB website)
---
---
9 March 2014
By appointing this Gospel for the beginning of Lent the Church proclaims that this victory should be ours also. In us, as all around us, it is Christ's temptation, Christ's struggle, Christ's victory which is prolonged;
our effort is His and so is our strength;
His will be our victory at Easter.


The scene of the temptation, which opens the public life
of Jesus, declares in the Gospels in a very forceful
manner the great change in our lives that He introduces
into the world by His work of redemption.


Where Adam fell, Christ, the new Head of humanity, triumphs over the power of Satan: at the time of His passion "the prince of this world" is cast out.



---
6 March 2014
An Introduction to Lent
The word
Lent
is derived from an Anglo-Saxon word
lengten
or
lencten
meaning
spring
. We are "to spring" into action, to do the tasks of the season, to prepare for the
new growth and graces that will overflow at Easter.
In most places, Lent corresponds to
Spring, the most important season for a farmer, in which he prepares the soil thoroughly
and plants the seed carefully, hoping that the seed buried deep in the soil will produce an
abundant crop.
On Palm Sunday, the very threshold of His death and Resurrection, Our Lord assured
His followers that "unless the grain of wheat falls to the earth and dies, it remains just a
grain of wheat. But if it dies, it produces much fruit.
The man who loves his life loses it,
while the man who hates his life in this world preserves it to life eternal" (Jn 12:24-25).
Because of this theme of dying in order to rise, the watchword for the liturgical
celebrations of the Season of Lent is
austerity
. The Church has proclaimed a time of
fasting and self-denial and she teaches by example. The priest is vested in violet, the
gloomy color of affliction and mortification, except on the Fourth Sunday of Lent
(
Laetare
Sunday) when he might choose the festive option of rose vestments. The
sanctuary is bereft of flowers, and less ornate linens and candlesticks adorn the altar.
The
Gloria
will not be prayed on Sunday, while the
Alleluia
will be entirely absent t
hroughout Lent.
There are two exceptions to the Lenten austerity.
On the Solemnities
of St. Joseph
(March 19) and
the Annunciation (March 25)
the Church sets aside her purple for white v
estments, sings the
Gloria
and prays the Creed.
Throughout the season, the readings of the Lenten Liturgies give us daily lessons
based on three major themes:
The first three weeks call us to repentance and to the practice of virtue, though
the Church will suspend her penitential readings on
Laetare
Sunday, the
midway point of the Lenten journey, to rejoice that Easter is near.
The second theme that threads its way through the seasonal readings is the
instruction of the catechumens who are preparing for Easter-birth. The Rites of
Christian Initiation span the season of Lent and culminate in the Easter Vigil
Rites of Baptism and Confirmation of the Elect. The various readings put before
our eyes many Old Testament characters and events that prefigure Christ and the
Paschal Mystery: Christ is the new Adam, and He is the Isaac of the New
Covenant; the Church is the new Ark which saves mankind through the waters of
Baptism, and so on.
The final scriptural theme unfolding in the last two weeks of Lent is the
mounting opposition to Christ.
The sixth and final Sunday of Lent (Passion or
Palm Sunday) will usher in Holy Week, the greatest and holiest of all weeks.
The liturgies of Holy Week and the Sacred Triduum are too rich to be
summarized here.
Note that the penitential regulations of Lent are as follows in most dioceses of the
Roman Rite:
Abstinence on all the Fridays of Lent, and on Ash Wednesday
and on Good
Friday.
No meat may be eaten on days of abstinence. Catholics 14 years and
older are bound to abstain from meat. Invalids, pregnant and nursing mothers are
exempt.
Fast on Ash Wednesday
and
on Good Friday.
Fasting means having only one full
meal to maintain one's strength. Two smaller, meatless and penitential meals are
permitted according to one's needs, but they should not together equal more than the one
full meal.
Eating solid foods between meals is not permitted.
Catholics from age
18 through age 59 are bound to fast.
A
gain, invalids, pregnant and nursing
mothers are exempt.
For more ideas, prayers and activities
visit the
Lenten Workshop
on CatholicCulture.org.
www.catholicculture
.
---
5 March 2014
Ash Wednesday is the clarion call to "Repent and believe the gospel" (Mk 1:15). For the next forty days, the faithful willingly submit to fasting and self-denial in imitation of Our Lord's forty-day fast in the desert. It is in these dark and still nights, these desert-times, that the soul experiences its greatest growth. There, in the inner arena, the soul battles the world, the flesh and the devil just as Our Lord battled Satan's triple temptation in the desert. His battle was external, for Jesus could not sin; our battle is interior, but with a hope sustained by the knowledge of Christ's Easter victory over sin
and death.
Powered by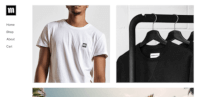 Create your own unique website with customizable templates.