++++++++++++++++++++++++++++++++
Contemplative Insights into
St. Louis de Montfort's
True Devotion to Mary:
spiritual formation for little handmaids
by Mary's daughter

++++++++++++++++

++++++++++++++++


Introduction

Dear little handmaids, my sisters,

When I was being called to found Little Handmaids of Our Sorrowful Mother, among other prayer images and other forms of communication from the Lord, I received three images in which St. Louis de Montfort was the central figure. In two of them he was leading me (a little girl) and some other little girls up a mountain path, and when we reached the top of that path, we found Mary sitting on a rock.

In the last image I walked up a steep flight of stairs, and at the top was an office door with a large window in it. Through the window I saw St. Louis de Montfort sitting at a desk, writing. I saw that from his writing light was shining.

I believe that the Lord has directed me on a few occasions to journal with Him about True Devotion to Mary and to share what He shares with me with you, my sisters. I have started this project a couple times in the past and quickly stopped, because I didn't feel adequate to accomplish it. The Holy Spirit has set a fire in my heart to begin again, and He has given me a confidence that now is the time to persevere in it.

I believe that He has communicated to me that this book of St. Louis de Montfort, so deeply respected by several popes, is the foundation of our identities as little handmaids. I ask for your prayers, that I will discern clearly what the Holy Spirit wants me to share with you. Please also pray that He will give me the grace to persevere and complete this project.

For the glory of God and the honor of our Sorrowful Mother!


+++++++++++++++++++++++++++++++++++++++

---
Introduction of St. Louis de Montfort


"...through her He must reign in the world."


+++++++++++++++++++++++++++++++++++


True Devotion to Mary #1- It was through the Blessed Virgin Mary that Jesus came into the world, and it is also through her that He must reign in the world.



On our vocation as little handmaids



From the prayer journal of Mary's daughter 3-14-2014:

Holy Spirit,

What light do You want to give us on this truth? I had a mental image of Jesus and Mary with Their Hearts exposed, holding hands. I have the sense that it represents Jesus and Mary's united Hearts; and that it means that they are united in carrying out God's plan for the salvation of the world.

Jesus is our Savior. Mary cooperates with Him in bringing His salvation to the world. Mary's life is totally united with His. Where we find Mary, we will find Jesus, and vice versa.

Each of God's children has a vocation. My vocation (calling) is my part in helping God to save souls. It is never meant to be just a means to save myself. It is through helping to save others that I most fully receive the salvation that Jesus holds in store for me.

My family is the place where God has planted me, in order that I may grow roots of virtue that will mature, blossom, and bear fruit. It is that fruit that grows in my heart and soul that I can bring out into the world to share.

For I know the plans I have for you, says the LORD, plans for welfare and not for evil, to give you a future and a hope. (Jer. 29:11)

Yes, the plans the Lord have for me are plans to "give me a future and a hope." And they are also plans for "welfare and not for evil" for all souls, to give them "a future and a hope."

"I know that I live, not for myself, but for a great number of souls. I know that graces granted me are not for me alone, but for souls." (St. Faustina's Diary, #382)

Mary's vocation was to bring Jesus (the Messiah of the Jews and the Savior of the world) into this world. Now, as St. Louis teaches us, it is also through her that He must reign in the world. As little handmaids, we share the vocation of our Mother, the handmaid of the Lord, to bring forth, in union with her, the reign of Christ in the hearts of all of God's children. To fulfill this vocation, we must first permit Jesus Christ to reign in our own hearts. It is through our Sorrowful and Immaculate Mother that we receive the grace to submit to God's plan that His Son reign in our hearts, that we may share that grace, through living God's plan, with our brothers and sisters in Christ.



---
True Devotion to Mary #2- Because Mary remained hidden during her life she is called by the Holy Spirit and the Church "Alma Mater", Mother hidden and unknown. So great was her humility that she desired nothing more upon earth than to remain unknown to herself and to others, and to be known only to God.
Little handmaids remain hidden in the Suffering Heart of Jesus.
Then I saw the Lord Jesus nailed to the cross. When He had hung on it for a while, I saw a multitude of souls crucified like Him. Then I saw a second multitude of souls, and a third. The second multitude was not nailed to [their] crosses, but were holding them firmly in their hands. The third were neither nailed to [their] crosses nor holding them firmly in their hands, but were dragging [their] crosses behind them and were discontent. Jesus then said to me: Do you see these souls? Those who are like Me in the pain and contempt they suffer will be like Me also in glory. And those who resemble Me less in pain and contempt will also bear less resemblance to Me in glory.
(Divine Mercy in My Soul by St. Faustina, #446)
From the spiritual journal of Mary's daughter, 3-18-14:
Dear Jesus,
What does a person need to do to be nailed to her cross like You, Lord? Immediately the good thief comes to mind. He wasn't cursing and demanding from Jesus to be released from his cross, like the other thief. He was gazing at Jesus, and He saw His goodness. When He saw Jesus' goodness—something He desired—He stopped thinking of his pain. He believed that Jesus is a King and that His kingdom is not of this world. He acknowledged that he deserved to die on the cross, while Jesus was totally innocent. He clearly saw the Holy Spirit that lives in Jesus, and He thirsted for that "living water." The sincerity of the good thief touched the Heart of Jesus. The good thief said simply: "Lord, remember me when You come into Your kingdom." Jesus, in His great mercy and love, responded: "This day you will be with Me in paradise."
Little handmaids, my sisters, Jesus is calling us to
remain hidden
—like His Mother, like the good thief—in His Suffering Heart.
We all need to become good thieves: sincere, repentant, humble, and thirsting for the Lord.
In his homily of 3-24-14, Pope Francis shared some beautiful reflections about the humility of Mary and what we learn from her about humility:
"In her Canticle
(the Magnificat)
Mary does not say she is happy because God was looking to her virginity, to her kindness or to her sweetness – all of them virtues that she possessed – no: because the Lord was looking to her humility, the humility of His servant, her smallness. This is what the Lord looks for. And we must take heed of this wisdom and put ourselves on the margins so that the Lord may find us. He will not find us at the center of our certainties. That is not where the Lord looks. He will find us on the margins, in our sins, in our mistakes, in our need for spiritual healing, for salvation; that is where the Lord will find us".
(Text from page
http://en.radiovaticana.va/news/2014/03/24/pope_francis:_humility_is_the_path_to_salvation/en1-784296
of the Vatican Radio website )
---
True Devotion to Mary #3- In answer to her prayers to remain hidden, poor and lowly, God was pleased to conceal her from nearly every other human creature in her conception, her birth, her life, her mysteries, her resurrection and assumption. Her own parents did not really know her; and the angels would often ask one another, "Who can she possibly be?", for God had hidden her from them, or if he did reveal anything to them, it was nothing compared with what he withheld.

When we "abide in" Jesus, we "remain hidden" in Him, in the Heart of Our Sorrowful and Immaculate Mother.


From the prayer journal of Mary's daughter, 4-5-14:

The Scripture that comes to mind (as I reflect on True Devotion #3) is

"Abide in Me, and I in you. As the branch cannot bear fruit, unless it abides in the vine, neither can you unless you abide in Me." (John 15:4)

When we abide in Jesus, we remain hidden in Him, in the Heart of Our Sorrowful and Immaculate Mother.

Do you want to say anything to me about this, Mother? An image that came to me several years ago comes to mind. In the image I knock on the door of a large, spacious, rich-looking house. The Blessed Mother opens the door and hugs me very warmly, like she's been expecting me. Her embrace communicates to me that I am her daughter. She leads me into the living room, where there is a fireplace, and there on the floor is the Little Boy Jesus—maybe 2 years old—and I become His age and begin playing with Him.

My understanding now, Mother, is that you "open the door" to union with Jesus. In the image I became like Him, the same age, and I was playing like and with Him. I felt we were like twins. My understanding is that in your Heart, Mother, we "grow" into a greater likeness of Jesus. The more we become like little children in relation to you, Mother, the more we become like Jesus…

from the prayer journal of Mary's daughter, 4-6-14:

Mother, what fruit do you want the little handmaids to bear? I had an image of me and some other little handmaids kneeling at an old-fashioned Communion rail, with the Blessed Mother kneeling to my right. She says: "The fruit of prayer."

What do we have to do to bear that fruit, Mother? "Live in my Heart."

++++++++++++++++++++++++++++++++++++++++++++++



---
True Devotion to Mary #4- God the Father willed that she should perform no miracle during her life, at least no public one, although He had given her the power to do so. God the Son willed that she should speak very little although He had imparted His wisdom to her.

Even though Mary was His faithful spouse, God the Holy Spirit willed that His apostles and evangelists should say very little about her and then only as much as was necessary to make Jesus known.

A little handmaid's soul will magnify the Lord in our Mother's Heart.

From the prayer journal of Mary's daughter, 4-7-14:

"My soul magnifies the Lord…" (Luke 1:46)

Dear Mother,

When I returned home from my solitary pilgrimage to Medjugorje in 1991, a devout Catholic man who had a great love for you asked me excitedly: "Did you see Mary there? Did you experience Mary?" I was actually surprised by his questions, because—while, yes, I did experience your loving, gentle presence on a couple of occasions in Medjugorje—what awed me on my pilgrimage was my experience of God—the Father, the Son, and the Holy Spirit—more powerful than any time before or since. Your soul "magnified the Lord" for me there.

That experience of God's Presence, and the conversion that has grown from that seed, is the miracle that God worked and is working in my heart and soul.

I was "introduced" to the Holy Spirit on the last leg of my trip, on the bus that ran the 30 miles from Mostar to Medjugorje. Tears started flowing from my eyes, like the stream that flowed when St. Bernadette, at Our Lady's direction, dug in the ground near Lourdes. It was Our Lady who was "digging" in my heart, through her intercession, to bring me the "living waters" of her Divine Spouse—the waters that came to heal my heart and soul. Those tears flowed for the half hour trip to Medjugorje, as I sat embarrassed next to the Yugoslavian lady with whom I shared the bus seat. Every time I walked into St. James Church in Medjugorje the tears began to flow again.

The first time I went into the church, to which I walked after I had bathed and taken a nap, I felt the Presence of God so powerfully, I was compelled to kneel down in the middle of the aisle at the back of the church.

…for it is written, "As I live, says the Lord, every knee shall bow to Me, and every tongue shall give praise to God." (Romans 14:11)

Having left the Church almost thirty years before, I did not realize at that time, but was informed later that I had gone into the church at the time of Benediction, and so I had experienced most powerfully, through God's gift, the True Presence of Jesus in the Blessed Sacrament.

That evening I went to confession, and the next day, and each day after that, whenever I went to Holy Mass, I experienced the powerful Presence of our Heavenly Father's love drawing me to the altar. It was the Presence of the Father whose love we are all conceived to know. The first time I experienced His Presence, I wondered why I was feeling His Presence at Mass, because, I thought, "Doesn't the Catholic Church teach that Jesus is truly present at each Mass? Then I remembered the Scripture:

"I and the Father are One." (John 10:30)

As little handmaids we are given the gift, through union with the Sorrowful and Immaculate Heart of Mary, to come into the Presence of God—our Father, our Redeemer, our Sanctifier—in order to become one with Him. When we come into that union, our soul, also, will magnify the Lord in our Mother's Heart.

++++++++++++++++++++++++++++++++++++++++++++



---
True Devotion to Mary #5- Mary is the supreme masterpiece of Almighty God and he has reserved the knowledge and possession of her for himself. She is the glorious Mother of God the Son who chose to humble and conceal her during her lifetime in order to foster her humility. He called her "Woman" as if she were a stranger, although in his heart he esteemed and loved her above all men and angels. Mary is the sealed fountain and the faithful spouse of the Holy Spirit where only he may enter. She is the sanctuary and resting-place of the Blessed Trinity where God dwells in greater and more divine splendor than anywhere else in the universe, not excluding his dwelling above the cherubim and seraphim. No creature, however pure, may enter there without being specially privileged.

Little handmaids are specially privileged to be offered the charism of contemplative union with Our Sorrowful Mother's Heart.

When I read that last sentence in St. Louis de Montfort's #5 teaching, my heart was pierced—it seemed to me, more powerfully and deeply than ever before. My heart was pierced with the Sorrow of our Mother, as she suffers with Jesus in the hearts of all of her suffering children. It felt like a physical piercing, and it was so intense that I couldn't do anything for an hour or so, not even write.
What a special privilege, to share in that compassionate Sorrow of our Blessed Mother, the most profound expression of her love! It is a gift that our Sorrowful Mother holds in store for each of her little handmaids, as written in our statement of Charism:

For each of her little handmaids, Our Sorrowful Mother holds in store the charism of contemplative union with her Sorrowful Heart, in union with the Suffering Heart of Jesus, suffering in the hearts of "the least of these" His brothers and sisters.

This union with Our Sorrowful Mother's Heart transforms our hearts, restoring our true dignity and vocation as women, and moving us to pray with her in compassionate intercession (in union with the Suffering Jesus) for all of her suffering children, our brothers and sisters.


It is a gift, yet it is not given out to just anyone, like trinkets thrown from a Mardi Gras float.

"Do not give dogs what is holy; and do not throw your pearls before swine, lest they trample them under foot and turn to attack you. (Matthew 7:6)

We must show our fervent desire for that gift by meditating daily on our Mother's Sorrows, whenever possible, through the praying of the Rosary of the Seven Sorrows of Mary. Then God, in His wisdom, will give us in His time the gift of contemplative union with Our Sorrowful Mother's Heart, in which we not only think about the mysteries, but experience directly the Sorrow in her Heart.
++++++++++++++++++++++++++++++++++++++++++++++




---
Powered by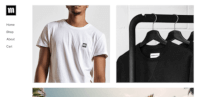 Create your own unique website with customizable templates.