Charism


For each of her little handmaids, Our Sorrowful Mother holds in store the charism of contemplative union with her Sorrowful Heart, in union with the Suffering Heart of Jesus, suffering in the hearts of "the least of these" His brothers and sisters. This union with Our Sorrowful Mother's Heart transforms our hearts, restoring our true dignity and vocation as women, and moving us to pray in compassionate intercession with her and in union with the Suffering Jesus for all of her suffering children, our brothers and sisters.


---
Mission of the Charism


St. Anne and Child Mary
Our mission as Little Handmaids of Our Sorrowful Mother is to draw women into a childlike, constant relationship with Mary our Mother—trusting her in all of our needs and seeking to be obedient to her call to us. Our hearts are transformed and purified by the grace of accepting our own suffering, a gift from Our Sorrowful Mother. We draw women to our Mother through the witness of our transformed hearts and lives, and through our efforts to reach out to them through the internet.

This close bond with our Mother draws us into her own compassionate intercession (in union with our suffering Brother, Jesus) for all of Their Heartfelt concerns, especially:


the restoration of the Church through sacramental confession in a spirit of humility

that our shepherds will be "worthy representatives of Jesus, leading us with love on the way of truth." (Medjugorje message 09-02-2011)

the restoration of the true dignity and vocation of women
the healing of marriages and families
the blessing and protection of all children from conception

for all cold, hard, violent hearts--to be transformed in the Sacred Heart of Jesus.

the restoration of the soul(s) of our nation(s)
---
Vision


"The Kiss" by Ira Thomas, www.catholicworldart.com
As written in the Formation Plan of Little Handmaids of Our Sorrowful Mother, "the Church, marriages, and families will be 'constantly enriched by our witness…in fulfilling our vocation to holiness.'" (On the Dignity and Vocation as Women, #27, an apostolic letter by Blessed John Paul II)
We will become "an incarnation (by being transformed by Mary's virtues) of the feminine ideal; a model for all Christians…of how the Bride must respond with love to the love of the Bridegroom" (…Dignity and Vocation as Women, #27, JPII)
We dare to hope that—through our transformation, witness, and intercession—both women and men in the larger society will grow in their appreciation for the gift and blessing that children are from God, and, in this way, the culture of life that Blessed John Paul II envisioned will grow.

---
Objectives


Carmel of Rochefort, Belgium
As Little Handmaids of Our Sorrowful Mother we pray

To receive the fullness of the Holy Spirit, and especially for the gift of constant, patient, diligent prayer; for trust in Mary our Mother; contemplative union with her; and the transformation of our hearts.
To give ourselves and all that we have totally to Jesus through Mary, so that our lives become a constant prayer, especially in accepting and offering our suffering.
To draw other women to Our Sorrowful Mother.
---
Tasks


With the sincere belief that every woman who wants to be a Little Handmaid of Our Sorrowful Mother has a right to be one, since Jesus gave us that gift as He was hanging on the Cross dying, we emphasize that the tasks for each little handmaid will vary, according to where they are in their spiritual journeys. The following tasks are proposed "destinations" for our daily spiritual journeys:


To progress from praying from the heart a short prayer of consecration to Jesus through our Sorrowful Mother>>>to making the 33 Day Total Consecration to Jesus through Mary, as laid out by St. Louis de Montfort.
To progress from meditating for 5 minutes on one of Mary's Sorrows>>>to praying a portion of the Rosary of the Seven Sorrows of Mary>>>to praying the entire Rosary of the Seven Sorrows of Mary.
To progress from praying: "Jesus, I trust in You," in honor of His Divine Mercy>>>to praying the Chaplet of the Divine Mercy.
To do an examination of conscience each day and go to sacramental confession at least once a month.
To share reflections about our spiritual journeys with Little Handmaids and others (via the internet).
To reach out to other women to invite them to become Little Handmaids.

Each Little Handmaid will progress at her own pace, and the main goal is to do each task—like St. Therese (the "Little Flower")—with love for Jesus and Mary. Each time you do a task with love, you have reached your "destination."

---
Powered by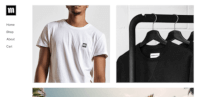 Create your own unique website with customizable templates.